A true Calgary based company known for delivering quality IT results for over 25 years, The ITeam believes in building client relationships, not just business.
Providing your company's IT Services, The ITeam, utilizing IT standards, develops a customized approach to solving your IT business integration hiccups. Committed to demonstrating superior service, our team of employees have an extensive background of successful technology implementations and on-going support. You will work with the highest qualified people to keep your company running smoothly.
James brings a wealth of knowledge to The ITeam Clients. With a Bachelor of Management (majors in MIS & Marketing) from the University of Lethbridge, along with several IT-related certifications, his focus is to bring value to The ITeam's Clients by fostering an environment where a dependable team of IT Professionals can flourish. James started with The ITeam in 1996 and has become an integral part of the company, working his way up to partner and president.
With a strong background in new Client acquisition, account management, and relationship building, James enjoys the interaction that The ITeam builds with their Clients. James understands how IT can be used as a strategic business differentiator and works with Clients to make their businesses more effective, competitive, and efficient. Helping Clients become the best in their industry is what The ITeam strives for.
The ITeam has been an active member of Ingram Micro's Trust X Alliance since 2005. James served as a TXA Council Member from 2011 – 2014.
In his free time, James enjoys watching his kids play competitive sports, taking in live music, and running. With the Calgary community embedded in James' values, he is a proud supporter of the Canadian Cancer Society and the Terry Fox Foundation.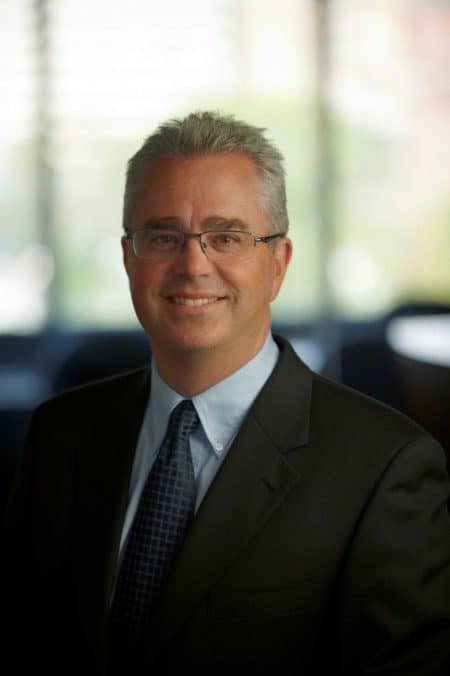 Michael Hogan
Working with The ITeam since 1994, Michael ('Mike') Hogan is the company's Infrastructure Architect and Partner. Bringing a broad network architecture experience, Mike enjoys piecing together the best solutions for Clients' IT support services. Designing networks and implementing systems, Mike is the Problem Manager, not only for The ITeam's Clients, but also for his staff members, thus enjoying the aspect of teamwork that is unique to The ITeam.
Mike holds two (2) degrees from Acadia University (1991: Bachelor of Science, 1993: Bachelor of Computer Science), and has obtained numerous certificates throughout his career, such as Windows, Unix, and Cisco. In addition, he is a member in good standing with the Canadian Information Processing Society (CIPS) as an Information Systems Professional (ISP). Mike continually develops his unique ability to troubleshoot and develop systems and networks for a diverse set of Clients.
During his spare time, Mike is an active volunteer with the Suzuki Talent Education Society (STES: suzukitalented.org), where he and his son are currently learning the violin. He also enjoys helping to coach his son's soccer team.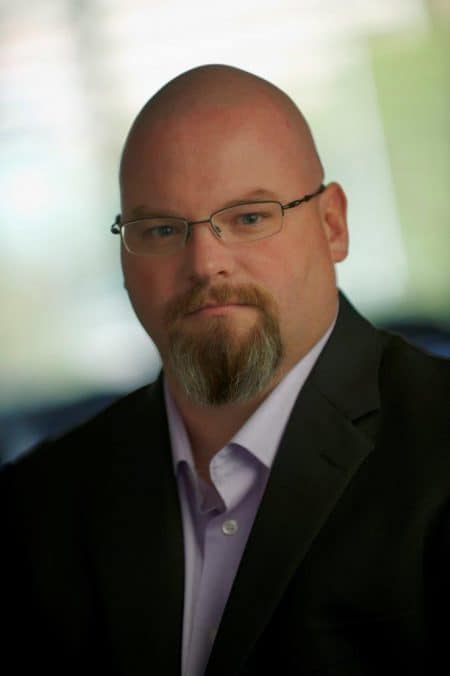 Robert Covell
Rob Covell brings not just experience, but a dedication to bettering the ITeam's Clients' daily lives and work environments. With the ITeam since 2009, Rob has been an integral member of our team, demonstrating Service Management Leadership excellence, not just with our Clients, but our Team.
An expert with small business networks, Rob excels in communicating with Clients while supporting Windows Desktop OS, end user application support and networking, infrastructure, virtualization, firewalls, the Windows Server family, and Microsoft Exchange. Rob has spent years honing his expertise, allowing him to quickly diagnose and remedy issues, a skill set that brings not just relief to the ITeam's Clients, but the ability to be more productive in a shorter period.
In fact, Rob is able to support a number of different Clients on any given day, never losing his high level of consistency in support. It is this ability to consistently perform and effectively communicate that keeps ITeam Clients productive, stable…and happy. Because of his commitment to service our Clients see Rob as their trusted advisor.
Supporting his hands on work, peer training, and Computer Technician Certificate, Rob has earned his A+ Certification (in near record time of 11 minutes), Microsoft Office Specialist (MOS) Certification, and his CSSA (Certified SonicWall System Administrator) Certification. Each of these certificates establishes Rob as an expert in securing small business networks, understanding infrastructure, and maintaining its integrity.
Of course, Rob isn't your typical IT individual. He has a wicked sense of humour that he shares with Clients, allowing him to build a trusting rapport. It is this trust that they rely on and know that he will always support their needs, no matter the scope of their IT network.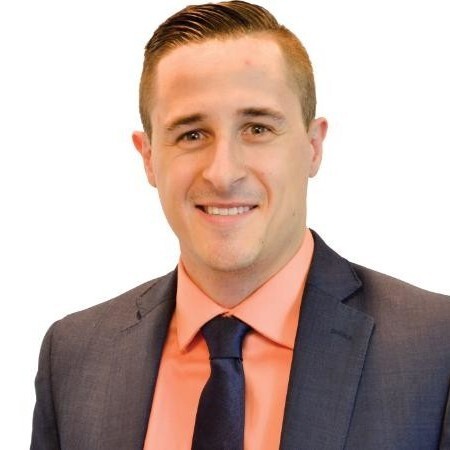 Austin Southerland
As a former professional hockey player, Austin understands the importance of managing several different tasks while ensuring peek performance is achieved. He is continually focused on connecting with prospective clients, ensuring client satisfaction, and evaluating ongoing business improvement. Austin is a Calgary native and graduated from Northland College with a Bachelor of Science in Business Management and minors in Sociology and Environmental Studies. In addition, he also holds several IT-related sales certifications, enabling him to proficiently speak to various technologies on the market. Starting his career as an inside sales specialist with The ITeam in 2017, he now leads the sales team as the Sales Manager.
Austin enjoys building long-standing relationships with his clients by continually meeting and exceeding their expectations. He is always looking for ways to help his clients by diving deep into the heart of business issues. As a sales professional, clients count on Austin to ensure their IT requirements are being met and the proper software, hardware, and securities are positioned appropriately based on their business values and needs.
Prior to moving back to Calgary in 2014, Austin spent several years playing hockey in British Columbia, Wisconsin, and Germany. In his last season, he played professionally in Berlin, Germany with the Eisbären Berlin (DEL) affiliate team, FASS Berlin. He also enjoys spending time with his wife and daughter, golfing in the summer, playing in Heritage league, or hanging out with friends.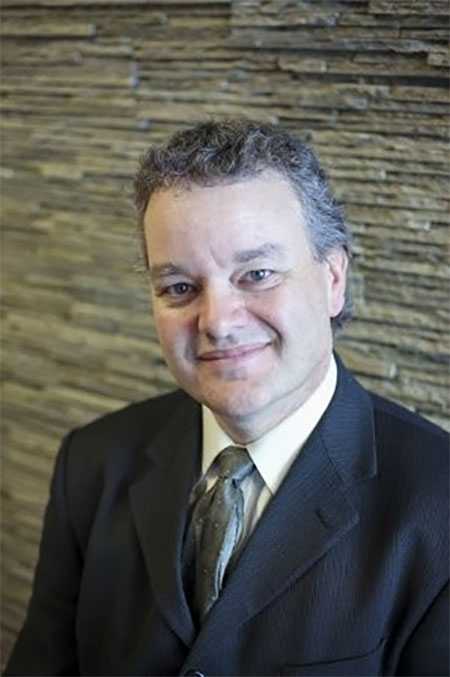 Harry O'Reilly MBA, CTM
Welcoming our newest addition to The ITeam, Harry O'Reilly brings a wealth of experience to the company and our clients.
With over 30 years in the IT industry, Harry can bridge the information systems and business needs gaps quickly.
Harry has supported various businesses in over 12 countries across 6 continents. He brings additional experience to The ITeam, such as the ability to coach, leadership, and teamwork.
Harry has a technical diploma (SAIT), a degree in Business Management (University of Calgary), an MBA from Royal Roads University, and several other Business/Technical certifications.
In Harry's free time, he has volunteered as a soccer and basketball coach, a Scout leader, and a community fund raiser. Harry also like to hike, play squash, and anything to do with water (boating, sailing, kayaking, white-water rafting, and scuba diving).
Guarantee & Principles
The ITeam is committed to servicing clients according to our Managed Services Guarantee and Core Principles.
Managed IT Services Guarantee
Our Risk Free Managed Services Commitment is a 3 month money back guarantee.
Sign up for Managed Services and if you aren't satisfied within the first 3 months, simply cancel the agreement and we will refund or credit any fees specific to the Managed Services contract.
Managed Services Core Principles

24-hour monitoring; 365 days a year;
Proactive response to pending issues;
Fast, reliable diagnosis of existing issues; and
Rapid response (both remote and on-site) or instant self-heal process initiated.
Our Technology Partners
To provide you with the most up-to-date technology and premium care, The ITeam is proud to partner with many industry leaders.