Cyber Security Calgary
Remain Cybersecure with ITeam
IT security is the foundation of trust between any organization and its customers. Being able to promise your customers that their data is secure is extremely important. Without it, you are at risk of more than just financial loss.
You can lose customer loyalty.
You can lose your brand reputation.
You can – and many small businesses often do – lose your entire business.
More than half of all Canadians reported experiencing at least one cyberattack, and 68% report that cyberattacks are on the rise. With more than 60% of small businesses folding as a result of the cyberattack, cybersecurity is more important than ever for Calgary businesses. Imagine the impact on your employees should a security issue cause you to go out of business or force you to pay exorbitant fines. The result may be that you have to reduce your staff or become one of the 60% of organizations that never recovers. Having a managed IT security service partner enables you to stay one step ahead of cybercriminals. Our managed services can serve in place of your own internal IT department, or we can work side-by-side to support your existing IT leadership.
IT Security Training Calgary
You can implement state-of-the-art security, but if you don't couple that with extensive and ongoing employee training, it may all be for nothing. So many data breaches occur because a single phishing email made it through, landed on the desk of an unsuspecting employee who clicked the link that allowed the ransomware in.
Your employees are your last line of defense – and without proper training, your weakest link. The ITeam provides training and testing to keep your employees aware of the risk and vigilant.
We offer extensive employee training, including phishing training, email security training, and Microsoft Teams training. We also send out a monthly newsletter with tech tips and important news about current threats or solutions.
Managed IT Security Services from the ITeam
At The ITeam, we believe the only way an organization remains cyber secure is by remaining vigilant and proactive. To achieve this, we take a multi-layered approach to cybersecurity by employing state-of-the-art detection, prevention, and training tools to keep your data safe, secure, and out of the hands of hackers. Without proper cybersecurity in place, businesses leave their data at risk to sophisticated attacks – many of which play on human emotion and exploit human weakness to achieve their goals.
To help prevent attacks from ever reaching that point, The ITeam offers a variety of cybersecurity measures. These include:
Why Choose the ITeam
Going to the dentist for regular cleanings can help prevent cavities. Similarly, managed IT services can help prevent pain for your organization. To remain competitive, compliant, and secure, organizations must be proactive. To do this, they must take preventative measures against risks. Therefore, we don't wait until you have a toothache to worry about. We do everything we can to keep you from having one at all.
Cost Predictability
Turn IT costs into a fixed monthly cost. Managed IT services can help you avoid unexpected capital expenditures. Then you can invest in other business needs.
Stability
Without a doubt, business continuity is crucial for continued growth. We monitor and support around the clock to ensure uptime in case of unexpected IT network failures.
Proactive IT
Proactive IT management leads to more reliability. A managed service provider can detect issues before they are problems and prevent them from becoming worse.
Our Process
Work with us in 5 simple steps
What's included in The ITeam's Managed IT Services?
The ITeam is Calgary's leading source for Managed IT support and cloud services. We have been both recognized among the world's 501 most strategic and innovative managed service providers (MSPs) by Channel Futures and named one of the CDN Top 100 Solution Providers by Computer Dealer News (CDN). Additionally, we have been named a 2020 SMB Global Hot 100.
Tools & Systems
Our team partners with your organization to extend your cybersecurity efforts with comprehensive tools, training, and monitoring to detect and prevent threats. In addition to our in-house experts who are available to provide support and guidance, we also employ the use of tools and systems that ensure you are fully protected, including partnerships with KnowBe4, SonicWall, and Veeam.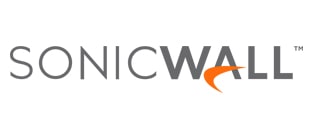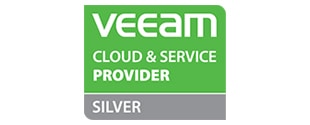 Frequently Asked Questions