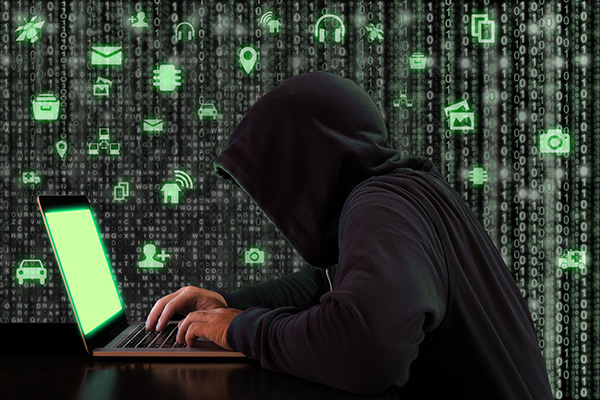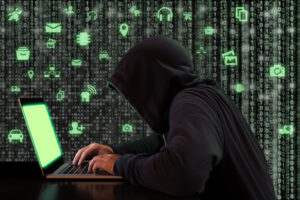 Cybersecurity is one of the largest concerns facing businesses today.
As business software and technical capabilities increase, so do the abilities of hackers and cyber-extortionists.
Data ransoming is only one of the latest actions employed by online business pirates.
Large corporations have bigger budgets but don't always prioritize investing in cybersecurity.
However, even as larger corporations spend increasingly large portions of their available IT budget on cybersecurity measures, many smaller businesses, including small, entrepreneurial companies, are realizing that they are not exempt from online piracy.
Hackers have realized that smaller businesses are an easy target. They are easy to exploit, and advanced techniques are unnecessary to gain access to critical data.
Think Like a Hacker to Discover Your Weaknesses
Hackers continuously develop diverse ways of penetrating your cybersecurity defences.
New threats are always around the corner, and it can be difficult for organizations to identify when, where, and how the next breach will occur.
And while there is no fool-proof method to protect your private information, you can be one step ahead of malicious attacks, if you think like a hacker.
4 Ways to Think Like a Hacker and Find Gaps in Your Cybersecurity
By adopting the mindset of those determined to break through your digital walls, you can improve your cybersecurity infrastructure.
Hackers will conduct a thorough investigation of your systems, often dubbed "footprinting."
Footprinting is a careful analysis of your entire system, mapped to identify any potential points of entry.
Their goal is to find any weaknesses, whether they exist within your own systems or that of third-party vendors.
This is also where insider resources are most commonly utilized, which is why it's important for organizations to mitigate insider threats before logins and passwords can be used against them.
Many organizations have begun to employ ethical hackers to test their systems.
There is no better way to determine the strength of your cybersecurity systems than by means of an actual hacking attempt.
If someone can gain access to your network, you'll be able to clearly see where the holes are and how the hack was accomplished.
Patches are crucial to a strong defence, as something as simple as a delayed update can open a window for malicious software.
Gaining access to critical systems is only half the battle.
Once a hacker is inside your network, the next essential element of the attack is to remain unnoticed.
Hackers can exploit the information they have access to, which is why it is so important for organizations to have separate encryptions for different data segments.
Breaches are often a bigger problem than necessary because hackers have found a way to jump from network to network, gaining access to substantial amounts of information.
Some malicious software remains unnoticed for several months, allowing hackers to work quietly in the background.
Once hackers have found a reliable way into your system, they can repeat the process as often as is necessary.
This is also what you must do to ensure that your private data is consistently protected.
Cybersecurity protocols must be run continuously to remain most effective, as hackers' techniques are constantly evolving.
Certain technologies are quickly becoming obsolete, a reminder to organizations that their cybersecurity strategies must always be at peak performance.
Testing your system regularly is the only way to ensure that hackers cannot take advantage of your weaknesses.
By thinking like a hacker, you can establish a cybersecurity protocol that will keep your sensitive data protected. Otherwise, you leave yourself open to obvious vulnerabilities.
Hackers are patient and dedicated.
If you don't notice your weaknesses, a hacker is almost guaranteed to find them. Therefore, you must identify the problem areas of your cybersecurity infrastructure before they are exploited.
Understand Your Vulnerabilities
One of the most prominent issues that organizations face is the lack of resources designated to address cybersecurity, as well as a complete lack of understanding of the technological processes necessary to alleviate risk.
By better understanding the vulnerabilities that exist, whether they are specific to your industry or unique to your business, you can address the changes that need to be implemented to ramp up your cybersecurity strategy.
You can also reduce vulnerabilities by identifying personnel who are capable of navigating threats that do occur, as well as investing in an insurance policy in the event of a security breach.
Incorporate Industry Standards
Taking a wait-and-see approach, or simply doing the bare minimum, is not enough.
The Canadian government recognizes that to avoid a breach similar to what has occurred in the U.S. with Colonial Pipeline, preventative measures must be put in place.
It is no longer enough to incorporate damage control into budget discussions.
Organizations must be one step ahead of potential cyber threats.
To do so, appropriate governance and compliance must be issued as an industry standard.
Risk management should be a pivotal component of a progressive cybersecurity strategy, and employee cybersecurity training must be a requirement.
Hackers are too advanced for organizations to take chances, and lack of awareness is no longer an excuse.
Does your cybersecurity strategy include a response plan?
Although the goal is to avoid a breach altogether, cyberattacks are inevitable, and it is critical that you have a plan in place to rectify and minimize ensuing damages.
A strong response plan involves a team of IT personnel dedicated to fixing the problem, monitoring for further intrusion, and containing the existing data breach.
The information gained can then be used to prevent future breaches and adjust your strategy to strengthen the weaknesses that were exposed.
Malicious access to your systems can have devastating consequences, particularly if it goes undetected.
Hackers will not wait for the challenge of a strong cybersecurity policy to test their abilities.
They will exploit every weakness, reaping the benefits of a forgotten update or lax firewall.
Now is the time to improve cybersecurity for your organization.
As Public Safety Minister Ralph Goodale stated, "In an interconnected world and an interconnected society and economy, you are only as strong as your weakest link."
Employees are your biggest security risk
Your employees probably have little or nothing to do with the decision-making in your cybersecurity strategy.
Outside of your IT department, there may have been no brainstorming forums about the best types of firewalls or which multi-authentication strategy to implement.
Employees simply use the products that have been passed down the management chain.
Without a culture of cybersecurity, then, there is no guarantee they will use the products as intended.
How will they know what a phishing scam looks like? It only takes a single click for malware to infiltrate your entire IT infrastructure.
Educate end-users to be your first line of defence
You have to end a threat before it begins by mitigating human error.
This starts by instilling responsibility in every employee and making sure they know that the designated IT person or team can't handle it all.
Cybersecurity is a group effort, and if you want to defend against hackers, everyone must be on board.
This is what makes culture so important because an employee that cares about the organization will be invested in protecting it.
Even the most seasoned professional can make mistakes.
Regular training and practice are essential, with frequent reminders and updates on new information.
In organizations where transparency is minimal and employee training is infrequent, you likely have many people who are ready to pass the buck if something goes wrong.
They want convenience when performing their job duties, and without the proper information, cybersecurity becomes the concern of the IT department.
So, what can you do to make sure everyone in your organization is carrying the responsibility of securing your networks?
Opt for more than the boring PowerPoint presentation and apply gamification strategies or real-time tests.
Format your own phishing email and see how many clicks on it; you might be surprised at how many top executives your trap catches.
Your organization can't afford to be complacent when hackers are constantly attempting to access your private data.
Get Cyber Secure with The ITeam
Cybersecurity is everyone's responsibility because it can quickly become everyone's problem.
The end users may not play a role in establishing a cybersecurity policy, but they are the first to enforce it.
Your organization must create a culture that recognizes the importance of cybersecurity and that also encourages employee buy-in. It must come from the top-down because if you don't care about cybersecurity, your employees won't either.
Are you ready to get cyber secure?
The ITeam understands the IT security issues facing businesses in Canada. We are committed to helping Calgary- and Alberta-based businesses develop proactive IT strategies that keep them competitive. Contact us for a complimentary business assessment.