Ready for Managed IT Services?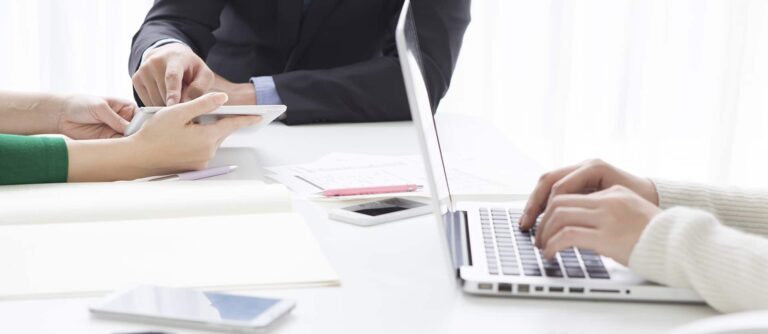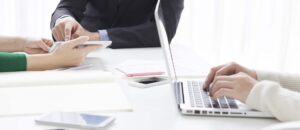 Your business could be ready for the managed IT services right from the first day you decide to digitize your transactions and communication systems. You may start your IT infrastructure with only a few desktop systems and mobile devices with a peer-to-peer (P2P) network. Here, the managed IT services can help in resource and data sharing and security (internal-within the organization and external-from the internet). Once your business starts growing and you decide to install a dedicated server, the IT services can transform the P2P system into a server-centric network. Installation, maintenance, and troubleshooting of hardware and software resources are the first set of services you would like to have.
The growth of IT infrastructure with your organizational expansion can lead to client connections from multiple locations through VPN, cloud and other secure channels. Now, you will need firewalls, authentication and authorization systems, cybersecurity, resource sharing, centralized database, and other features. The managed IT services can provide single point solution all these requirements.
Managed IT Services for SMB
Server Management: As an SMB you can opt for Open source (professional or enterprise editions) of the operating systems, branded server hardware and networking for your organization. The IT service provider will suggest that you choose a relatively large capacity server to accommodate an increasing number of client systems. It helps in avoiding recurring costs for hardware in the long run. The next aspect you need to consider is the internet connection sharing with the client systems. Connecting the main server to the internet may lead to security issues and slow down the system. Hence, you may wish to opt for a dedicated internet server that can also be your mail server. Installing the routers and switches within the internal network can help you in balancing the two services efficiently. You can also opt for shared software applications from the server with the client systems. They can include open office, video conferencing, CAD designs, marketing & CRM, production monitoring etc.
Backup Management: Data backup and disk mirroring are the key methods which help you protect your database and other forms of data on the server. Initially, you can use a partition in the mail server. Then you can install a dedicated backup server once your IT investment capacity improves.
Client Management: Server OS like UNIX and Linux allow you to install and run thin clients that help you save money and increase productivity. They also enhance the security of data and resources.
Managed Services: You may opt for the managed IT services when you can't afford to have a dedicated IT team for your organization. Before that, you need to calculate the aspects financial aspects, continued technical training, 24X7 availability and others. Compare the pros and cons with the options for managed IT services (MITS). If the feasibility factors weigh more than 50%, you can simply opt for the MITS. The feasibility will only increase in the future when your IT infrastructure starts growing and expanding. You will also need the MITS when your existing IT team is too busy dealing with the maintenance and troubleshooting, then in application and software development.
Managed IT Services –Preventive maintenance
Maintenance Tasks: MITS can take on the task of preventive maintenance of the hardware, OS, software, internet and the internal networking components of your organization. Consistent remote monitoring can help fix the bugs and defects before they grow into unmanageable proportions. When you opt for annual contracts with your service providers, they can also provide onsite services for free repair and replacement (for the parts under warranty) in instances of emergency. This feature will be helpful from the organization has a dedicated server and a few connected clients. The need for service volume growth will become more as the IT infrastructure expands.
Troubleshooting Tasks: The time taken for troubleshooting and restoring a crashed system is very critical for your business transactions. The MITS can provide you with standby resources and data from backup to keep your business transactions working without a break. Once the main system is restored, they can restore the data from backup (including the new set of data on the standby systems) onto the main server. Your business will be ready for this service right from the day you got your first Server system installed.
Service Efficiency: Your IT service providers will be able to diagnose the symptoms and determine the root causes accurately within the shortest time. It is made possible by their experience and specialization in the field. They can also monitor software apps, network traffic, security risks, and other parameters consistently from remote locations. Your business will be ready to have dedicated IT services from the day you have automated your Customer Relation Management (CRM), Vendor Relation Management (VRM); Database Management System (RDBMS) and customized application development for your organization.
Report Management: The MITS can provide you with periodical reports on system performance, security risks and remedies, need for infrastructure expansion, system utilization, user activities, resources allocation and utilization, component breakdown, troubleshooting, and maintenance etc. Customization of reports in the form of Infographics can help you understand the situation better and take faster decisions. The reports will also show you the financial investments on installation, repair, and maintenance. You can use this data for your management review meetings effectively.
Affordability Vs Feasibility Factors
In-House IT Team: Having an In-House IT team works better for corporate sectors since they could afford. As an SMB your organization should study the aspects of affordability and feasibility deeply. In most o the cases the feasibility factors will be on the downside, though the affordability options may still be open. But it is obvious that you won't prefer to spend 30% to 40% in excess consistently when you have the opportunity to save and utilize it for business promotion.
Managed IT Services (MITS): MITS can enhance your organizational efficiency, cut down on non-feasible expenses and improve your customer relations over time in the future, consistently.